Formation at Home Continuity Plan
The Holy Rosary Formation at Home Continuity Plan
This includes the following:
Enrollment Flowchart
OSORT Procedure
The Seminary shall adopt the Distance learning with the two Modes: Online and Modular; or the so-called Blended Learning.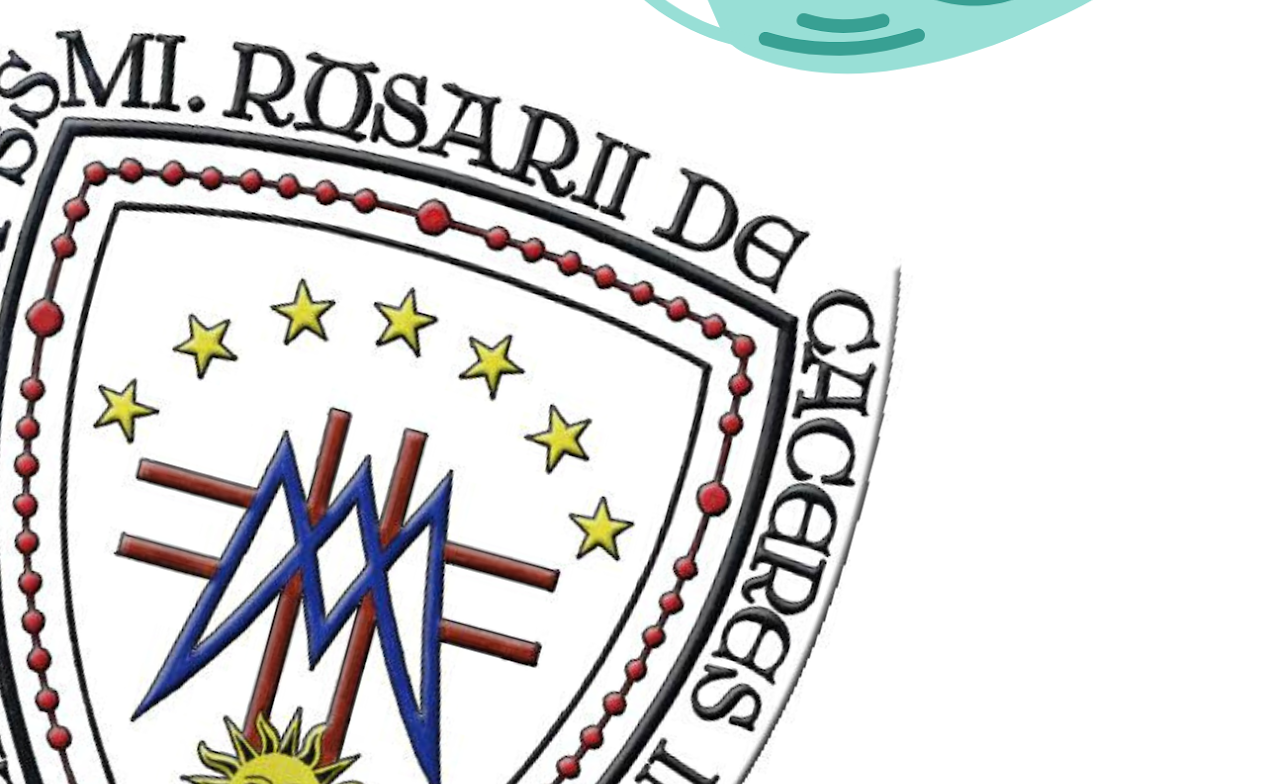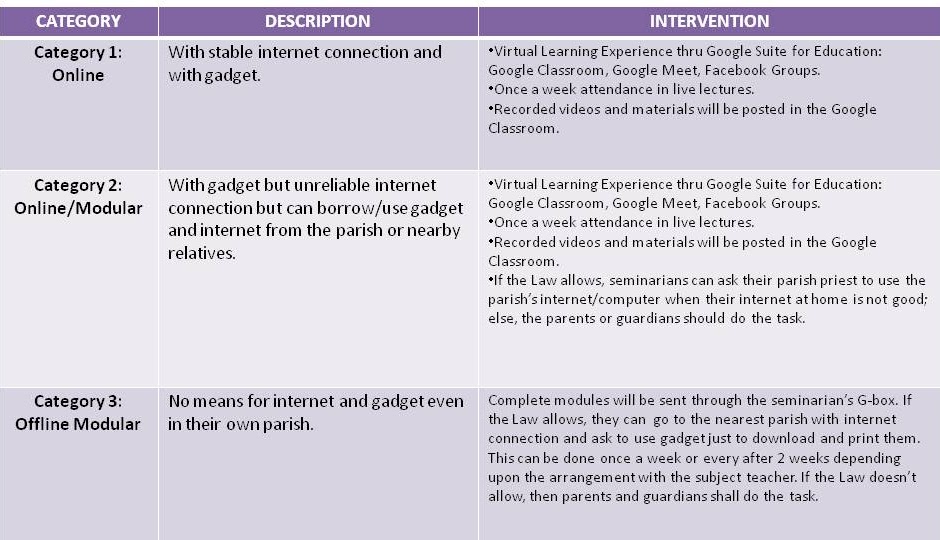 2. Seminarians are grouped according to their capacity for online learning; namely. Category 1, 2, and 3 and each category has a corresponding intervention.
Note:
a) Seminarians can only go out if law already allows.
b) Parents/guardians will be the one to go out to download and/or print the modules.
3. Google Classroom will be used as the Learning Management System.
4. Google Meet will be utilized as for live lectures.
5. Google Drive will be the storage location of all files.
6. Facebook Groups per class shall be utilized for announcements, correspondence and the like.
7. Seminarians shall follow a schedule of classes most especially for live lectures. On other days without live lectures, this shall serve as a guide for seminarians. The purpose of the schedule is to ensure that a time is dedicated for each subject.
8. Only teachers are allowed to Record each live meeting.
9. There are rules to follow regarding the online distance learning. Kindly check the "documents" tab of this page.
10. Seminarians in Categories 1 and 2 are advised to always check their Google Classroom and Facebook Groups for updates. Whenever there will be live lectures, they are to click the Google Meet link for each of their subjects.