PHILOSOPHY, MISSION, VISION, GOALS, OBJECTIVES and VALUES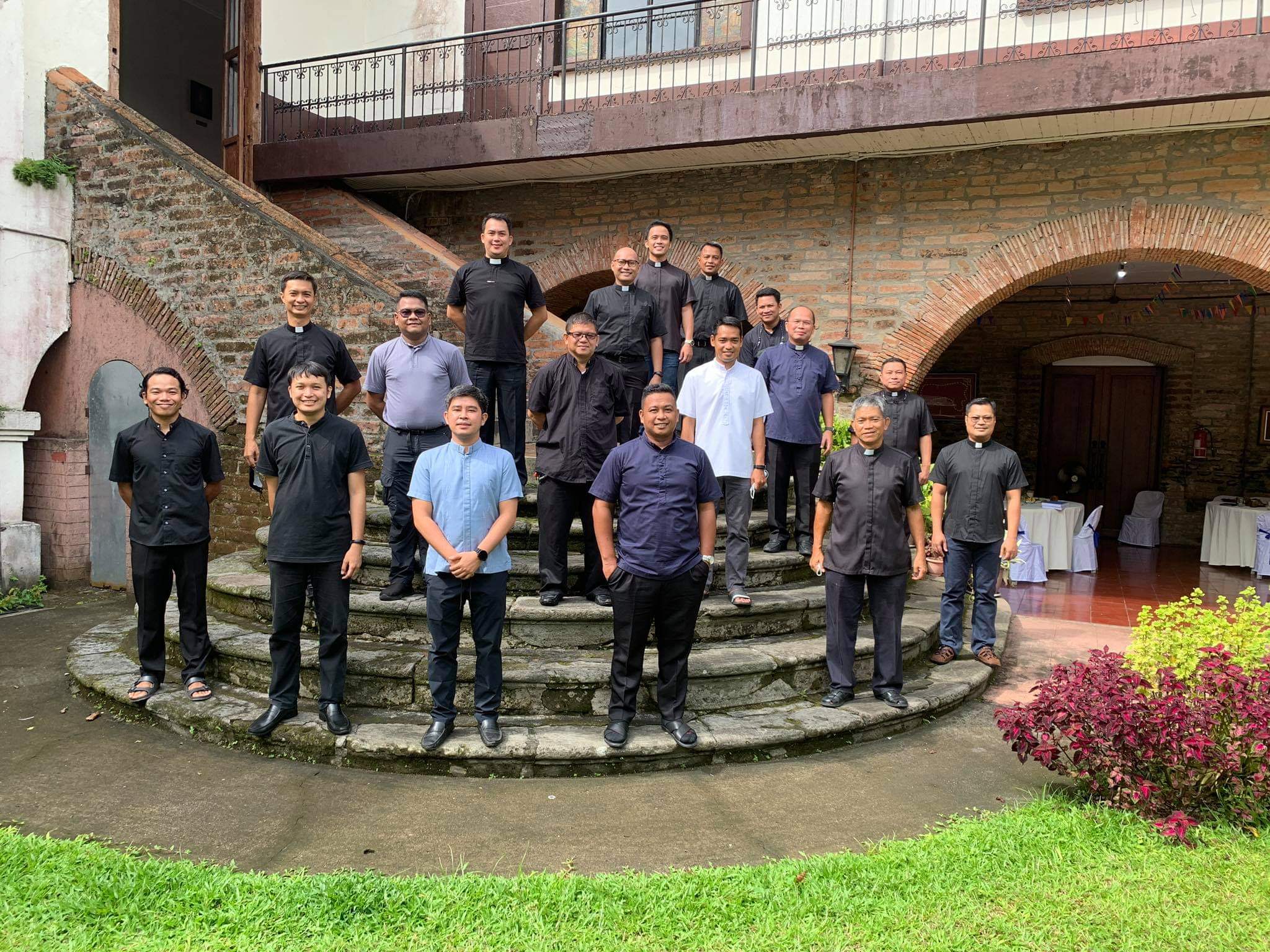 PHILOSOPHY
THE WHOLE PHILOSOPHY OF EDUCATION to which the Holy Rosary Minor Seminary subscribes is expressed succinctly in the Second Vatican Council's DECLARATION ON CHRISTIAN EDUCATION (Gravissimum Educationis):
A Christian education does not merely strive for the maturing of a human person as just now described, but has as its principal purpose this goal:  that the baptized, while they are gradually introduced the knowledge of the mystery of salvation, become ever more aware of the gift of Faith they have received, and that they learn in addition how to worship God the Father in spirit and truth (cf. John 4:23) especially in liturgical action, and be conformed in their personal lives according to the new man created in justice and holiness of truth (Eph. 4:22-24); also that they develop into perfect manhood, to the mature measure of the fullness of Christ (cf. Eph. 4:13) and strive for the growth of the Mystical Body; moreover, that aware of their calling, they learn not only how to bear witness to the hope that is in them (cf. Peter 3:15) but also how to help in the Christian formation of the world that takes place when natural powers viewed in the full consideration of man redeemed by Christ contribute to the good of the whole society (#2).
Based on this declaration in general and in the history of Philippine Church in particular, the Bishops of the Philippines have reaffirmed the need, the relevance and importance of Seminary Formation.  The Church seeks to prepare young men called to the service of Christ for the particular task of bringing the Good News into all the humanity. (EVANGELII NUNTIANDI, #18)
It is in the high school seminary where the seed of vocation the young man is nurtured.  Under the guidance of the superiors and the cooperation of parents and the Christian Community, the seminarian is helped to respond more fully and follow Christ the Redeemer.
MISSION
The Holy Rosary Minor Seminary is an Archdiocesan Seminary of Nueva Caceres for Junior and Senior High School boys, where guided by gospel values and inspired by the Holy Spirit young boys are holistically educated to become disciples of Christ in this 21st century, with the empowering seeds of priestly vocation germinating in their hearts, souls, and minds.
VISION
We, the Holy Rosary Minor Seminary Community, do hereby sincerely commit ourselves to:
provide formation through spiritual and liturgical activities;
offer pastoral exposure through parish and community apostolate;
develop intellectual competence through dynamic curriculum and Scholastic instruction;
form a Christ-like character anchored from community interaction and self-integration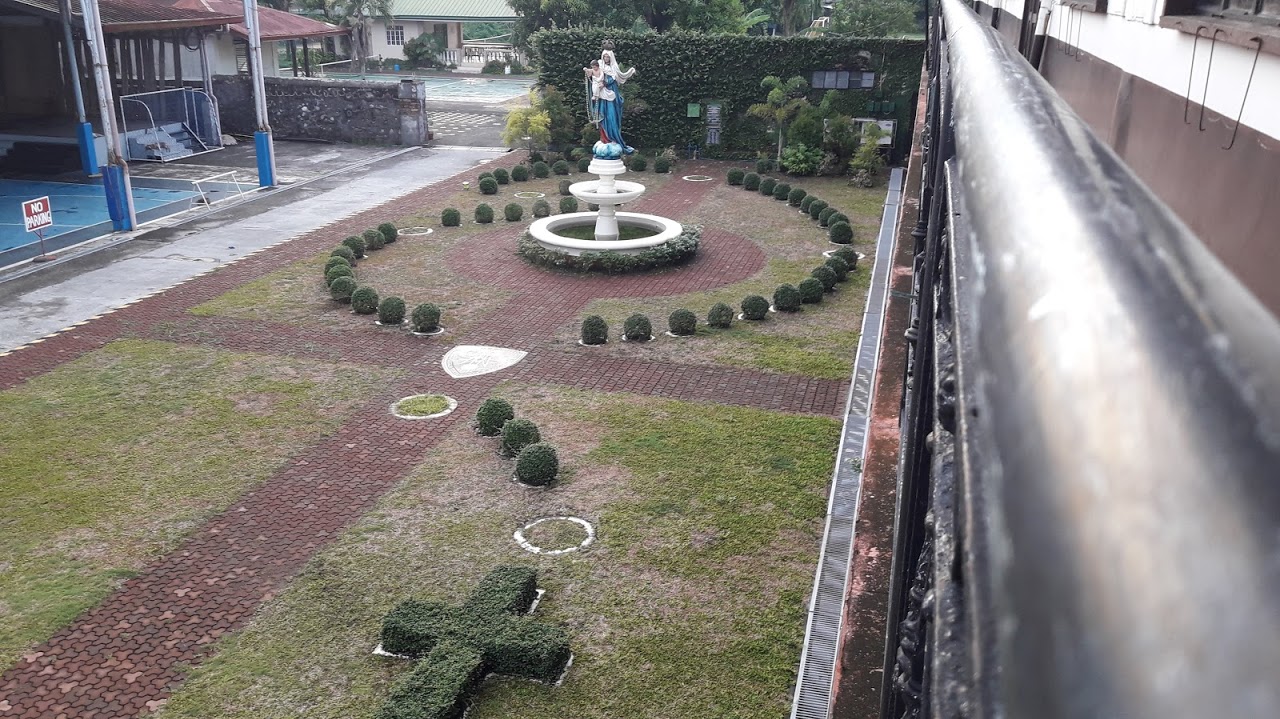 INSTITUTIONAL GOALS
The Holy Rosary Minor Seminary, in its tradition of being an a formator of young boys to become disciples of Christ in the vineyard of Christianity shall continue to:
cultivate the growth of the seminarian into the fullness of Christian life through an integrated program that takes into account his physical, affective, intellectual, socio-cultural, and spiritual development;
accompany the seminarian discern the state of life befitting his character and charism as a child of God;
create an educational environment conducive for the assimilation and deepening of values necessary for the formation of genuine servant-leaders;
expose the seminarian to the ideals and demands of the priesthood through a process conforming to their age and development;
assist the seminarian in recognizing and responding to the initial signs of priestly vacation.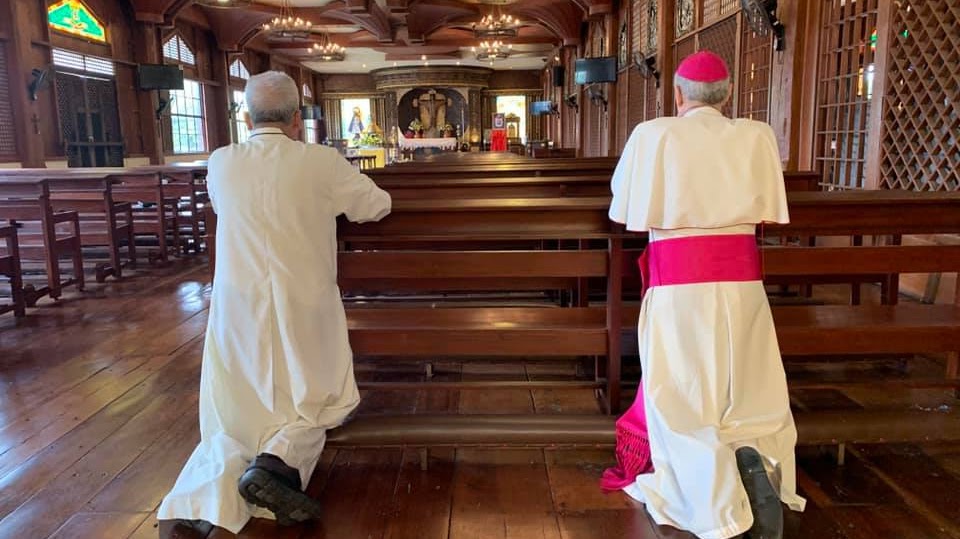 OBJECTIVES
Pursuant to its vision, this institution seeks to produce:
A morally upright seminarian with unwavering faith in God, deep devotion to the Blessed Virgin Mary and a constant love for his fellowmen;
A Filipino seminarian who values himself in order to preserve family unity and to efficiently discharge his responsibilities;
A Filipino seminarian who is aware of his identity, and who is responsive to the needs and changes of the times;
A Filipino seminarian who loves and willingly serves his family, his parish, and the community where he belongs;
A Filipino seminarian who fosters harmony, goodwill, and brotherhood among the people of the world, most especially among the community of seminarians where he stays; and
A Filipino seminarian who lives healthily and uses his leisure time wisely to be physically fit for the development of self and community.
CORE and SECONDARY VALUES
THE HRmS-JSHS CORE VALUES

CORE VALUES

BEHAVIOR STATEMENTS

INDICATORS

INTEGRITY

 

 

 

 

Love for Truth

1.      Tells the truth.

2.      Becomes honest in all his dealings.

3.      Engages oneself in doing what is right and what is good even if nobody looks at him.

4.      Practices what he speaks.

Responsibility

1.       Takes initiative in doing things as common sense dictates.

2.       Takes into account for his own actions whether it produces a good or a bad consequence.

3.       Exhibits a sense of duty and leadership.

Transparency

1.       Avoids duplicity.

2.       Shows an open disposition towards his formators, teachers, parents and peers.

Chastity

1.       Shows a kind of love that is non-possessive and non-obsessive.

2.       Looks at the opposite and the same sex as persons created in the image and likeness of God and not as objects of sexual desires.

3.       Develops a healthy relationship for both the opposite and the same sex.

4.       Observes decency and purity in speech and action.

HOLINESS

 

Piety

1.      Exhibits faithfulness in prayer time like Morning prayer and evening prayer.

2.      Initiates prayer in various situations like prayer before and after meals.

3.      Devotes time for personal prayer and devotion even when not being told to do so.

Fear of the Lord

1.       Shows hesitation in doing sin not as a result of punitive fear but as a result of reverential fear of the Lord.

2.       Exhibits the consciousness or awareness that Christ is his companion.

Humility

1.      Manifests a deep dependence and submission on God's will rather than his own will.

2.      Loves being corrected when he has committed a mistake.

3.      Accepts one's own strengths and weaknesses.

WISDOM

 

Discernment

1.      Demonstrates the ability to weigh facts and feelings about the several good choices which ultimately leads to a choice about what is the best fit for oneself.

2.      Manifests the ability to see God in all things.

3.       Shows the ability to classify a feeling or a decision whether it is inspired by God or not.

Reflection

1.      Devotes a time of silence for self-introspection and examination of conscience.

2.      Examines oneself whether his actions are tending towards or away from God.

CHARITY

 

Justice

1.      Exercises fairness in all his dealings.

2.      Seeks to be upright in one's decisions.

3.      Shows no partiality in one's decisions.

Selflessness

1.      Devotes oneself for service in the community where one belongs.

2.      Gives oneself without reserve to help those who are in need and according to one's capacity.

3.      Shares talents/gifts/time with persons and who are poor and without expecting any return.

4.      Serves others with zeal.

5.      Initiates to do things for the common good.

Brotherhood

1.       Shows hospitality and accepts strangers and people in need.

2.       Appreciates the efforts and works of others.

3.       Considers and emphatizes with other people's feelings and situations.

4.       Respects the dignity of others.

5.       Shows thoughtfulness of the need for appreciation of others.

6.       Bears wrong patiently.

7.       Forgives injuries.

8.       Commits oneself to common good.