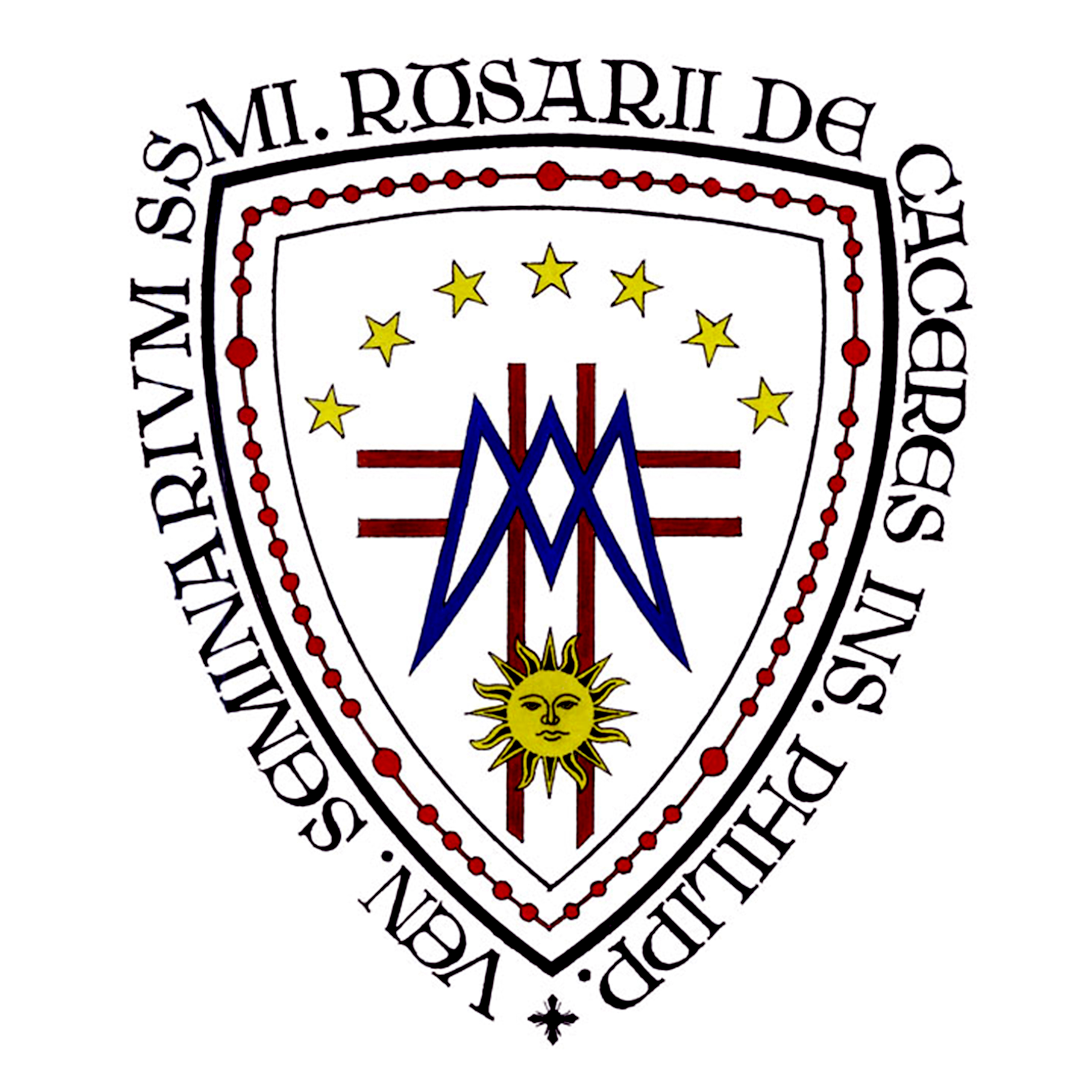 The Seminary Logo states the Name of the Seminary in Latin:
Ven. Seminarivm SSMI. Rosarii de Caceres Ins. Philipp.
Most Venerable holy rosary seminary of caceres, philippine islands
The Shield is bordered by a Red Rosary whose Cross is at the bottom.
Inset in the upper part of the Shield is the Seven Golden Stars representing the Seven Dioceses namely: Caceres, Libmanan, Daet, Legazpi, Sorsogon, Masbate, and Virac.
The Cross in the middle represents Jesus Christ the Formator.
Superimposed on the Cross is the Letter M representing the Blessed Virgin Mary forming a Dove, one of the symbols of the Holy Spirit.
The Faced Sun at the bottom of the Cross corresponds to the Motto of the Seminary:  Virtus et Scientia (Virtue and Knowledge)